a simple guide to getting it right when buying insurance
No Claims Discount Expires After 2 Years | Protected No Claims Discount Does Not Protect Your Premium | Manipulating Your Details to Gain a Better Price Could Invalidate Your Policy | You Don't Automatically Get Driving Other Cars With Comprehensive Cover | Should I Send Copies of Documents to My Broker/Insurer? Yes | Each Policy Earns It's Own No Claims Discount, You Can't Use It Twice | Insuring Your Child's Car In Your Name Is Called Fronting And Is Fraud! | Don't Assume Your Company Car No Claims Discount Will Be Accepted By Your New Insurer - Check First! | Counterpart Licences Abolished, You May Still Have To Provide a Code From DVLA to your Underwriters to Check Your Details | Motorbility Policies Do Not Earn a No Claims Discount | Motoring Endorsements Are Declarable For 5 Years
Motorcycle Insurance - Get The Inside Track
Motorcycling for many is a release from the everyday humdrum of modern life, the open road and the freedom a motorcycle brings can be breathtaking. Most bikers care a great deal about their machine and although I will admit there are some who give bikers a bad name, in general bikers realise their vulnerability and ride defensively. Bikes by their size are vulnerable targets for theft and are too often not spotted by other road users. When I learnt to ride I was taught to ride defensively, because you can spend all the money you like on protective gear; can buy a helmet, leathers, back protector, gloves and boots all with Kevlar inserts or protection, even air bags in leathers!! These are all well and good to try to help you survive on a spill around a corner you may have overcooked, hit some oil or a wet manhole cover. When it comes to bike versus Car, Van, Bus or Lorry, the Bike and more importantly Biker, is probably not going to win that battle.
Riding defensively is about being alert, watching every other road user and being aware of the road conditions. Trying to get your knee down on an oil splattered roundabout is asking for trouble. If you want to do some proper scratching, go for a track day. There are loads of tracks around the UK and even some will teach you how to get the best out of your machine on the track. Taking those antics onto the road is not best practice, you can still have fun on the roads, but you need to be prepared and don't exceed the roads or your limitations. Sticking to the speed limits can still be enjoyable, there's plenty of twisty A-Roads in the UK with 60 or 70 MPH limits, but know the roads, know where the dangers are and always be alert. Just because you know the road, doesn't mean someone hasn't broken down on the other side of the road around the next bend, forcing cars and trucks onto your side to get around it!!
If you are filtering passed traffic, be aware of people crossing the road in between cars or other road users letting vehicles out of side turns. Don't filter passed fast moving traffic if other vehicles are coming towards you, that is just asking for trouble and the sort of thing that gives bikers a bad name by other non-biking folk.
Don't try to clip the apex going round corners where you can't see the exit, there could be a broken down car round that blind corner or someone exiting a road or driveway. On country roads you may encounter tractors (leaving mud on the road - more considerate farmers put up warnings of mud on road), pedestrians or horses in the road, worst still that horse a mile up ahead has just, well you know, marked it's territory so to speak - no grip on that stuff!!
Motorcycle insurance can be expensive, even if you passed your bike test years ago and you're venturing back into biking. Insurers for bikes (similar to cars) want to see you have bike experience even for particular bikes, especially SuperSports and HyperSports.
Be aware, you need to answer the insurance questions about your insurance and driving history, NOT your bike's. So any incidents pertaining to a Car, Van or Lorry must be given; this includes accidents, thefts, vandalism, malicious damage, convictions motoring or other.
Most Motorcycle Insurers don't accept no claims discount from a car or van etc, and it generally is not accepted if your last policy expired over 2 years ago.
Don't tell your insurer that your bike is garaged if it's kept in a shed, unless this is agreed with your insurer, check before you buy. What you might consider to be secure is not what the insurers definition might be.
Things to Consider for your Motorcycle Insurance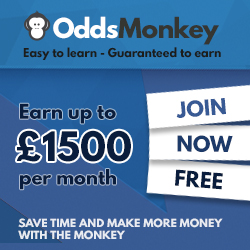 Check out the terms and conditions for your policy as a lot of bike policies have harsh penalties for cancelling early, such as short period basis and the policy is often cancelled following a total loss (uneconomical repair, theft or fire), regardless of fault . Also, unlike a lot of car policies you don't get new bike replacement, so if you're unlucky enough to have a total loss on a brand new bike (even if it's not your fault), you are likely to be out of pocket. The market value will not be what you paid for it, you will get the value that you could sell it for which will not be forecourt prices!!
If you are likely to upgrade the bike during the year and are going for something a bit more sporty shall we say, then your insurer may not cover the new bike. They might cancel on a pro-rata basis if they can't cover the new bike, but the insurer is under no obligation to do so. Don't forget to check out the Fees section!