During your policy year there is a chance you're going to need to make a change to your insurance. It is important that you make your insurer aware of any changes during the course of the year to ensure your policy is up to date. This should include anything on the Question Set, if you don't you could be in breach of the policy conditions and make your policy void and your insurer can refuse to pay your claim. To make things really scary, most insurers have a Right of Recovery in their policy. This means if you are in breach of your policy Terms and Conditions and have an accident with another vehicle, pedestrian, not only will they not cover your vehicle, but they will have to deal with the other parties claim. Guess who they're going to look to recover those costs from?….You!! If that means you having to sell your house, so be it!!
You may not envisage needing to make a change, but life can throw these uncertainties at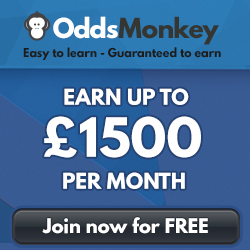 us without warning. Maybe your car has packed up and you need to replace it, or you change jobs, move house or just want to add a driver. All of these will necessitate a change to your policy, and your insurer or broker is likely to charge a Fee, on top of the actual changes made to the policy. See "Fee's".
Now, just because you want to make a change does not mean it is going to be acceptable to your insurer. It could be, your insurer has had a particularly bad experience (losses) with your new occupation, vehicle, address/area or an age group of drivers. As such, they may not be able to accommodate the alteration to the policy. Often in these circumstances, the broker or insurer will offer a cancellation without charging a cancellation fee, but this is not guaranteed and will vary between smaller brokers and larger ones. The later often being more steadfast in their rules, but there are exceptions to this, it's a bit hit an miss to be honest.
So, if you know you're going to need to make a change to your policy during the year, then when you are initially running your quotes, run it on both scenarios to see if the same insurer quotes. Be careful, if it's a broker that's quoting on a comparison site, you need to check if it's the same insurer they're offering with both sets of details. If not, it will mean changing insurers, even with the same broker. Most brokers don't charge a cancellation fee if you buy a new policy through them.
If your vehicle is sold, you must inform your insurer, they will find out eventually. They get a message from the MID (Motor Insurance Database) if the vehicle is or insured again elsewhere, as there can not be dual insurance on a vehicle. Most insurers will allow you a 14 days grace period with no vehicle on the policy on the proviso you put a replacement on the policy within that time frame. If no replacement is advised they will have to cancel the policy and charge their cancellation fee. They have to give you 7 days warning of cancellation under the RTA (Road Traffic Act), so they will probably write this letter to you 7 days after you've advised of the vehicles sale, so don't be alarmed at getting this letter as you still have the extra 7 days to take you up to the 14 in total. Some insurers will refund the cancellation fee if you subsequently insure with them again, normally within a set period from the cancellation date i.e. 30 days.